YOGA AND WELLBEING STAY IN INDONESIA! !
Do you dream of a wellbeing or yoga trip ? The Indonesian archipelago is a unique invitation to live a sweet experience between healing, nature and discovery at your own pace…
Stay in Bali, reconnecting
The island of the gods is a popular destination for this type of experience. The sweet and inspiring Bali invites us to awaken our senses, meet, listen, discover, meet the other…
For your wellbeing, many wellbeing workshops are offered: yoga, walk in consciousness, meditation, Balinese massage, body care made from natural products, sacred baths, spa … As for the spirit, Bali is a regenerating experience: to share the simple and spiritual life of the Balinese, a culinary escapade to enjoy healthy and delicious dishes, a workshop of creation on wood, preparation of therapeutic plants, a stroll through the rice fields, a bath by a waterfall, a beach to relax…
A wellbeing trip to Indonesia
Indonesia is not on the sideline, a trip to the archipelago is an opportunity to experience a traditional medicine based on natural plants, fruits and roots, away from our chemical methods. The traditional jamu is an « elixir of life » to treat different ailments. The jamu seller is a familiar character as well as the healer who will teach you how to listen to your body!
A well-being experience
In collaboration with our partners, yoga teachers, healers, spa and wellness centre, we will advise you and compose your wellbeing trip at your own pace by combining the choice of wellness activities, free time, visits and inspiring encounters. With a selection of accommodations privileging a natural setting conducive to relaxation.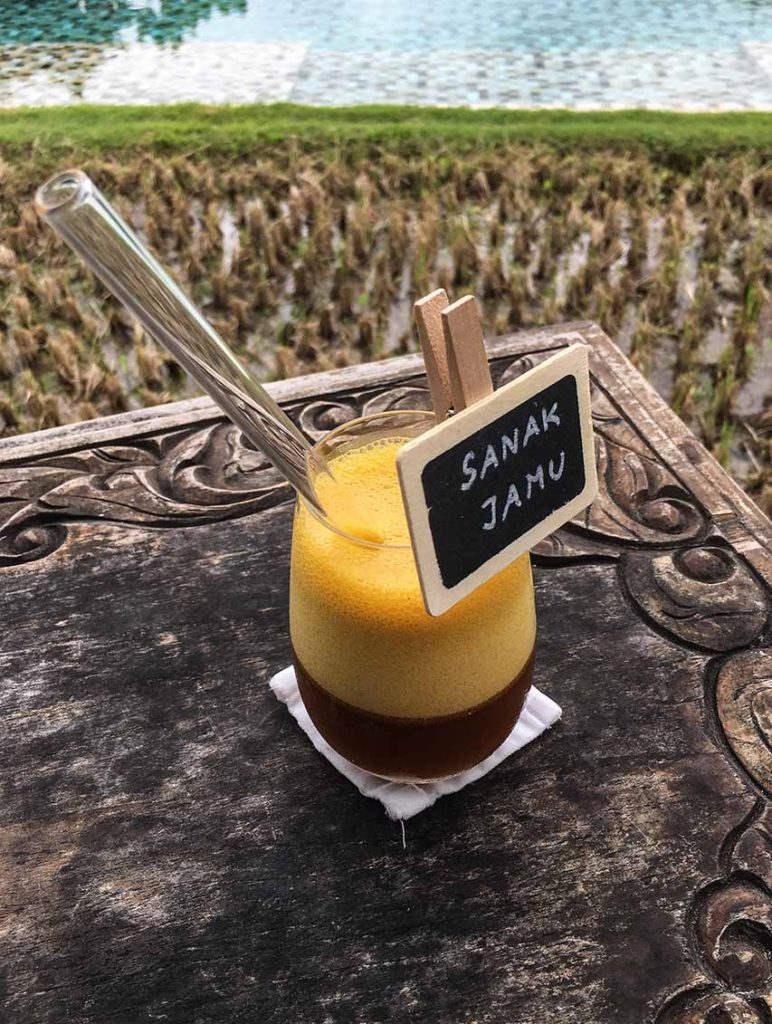 Here are some destinations related to this theme